Visualization with GPS Data Imports
The GPX file format is based on XML formatting and is available with a variety of GPS applications and devices. This data format allows for the exchange of GPS information between different applications and users. Data captured with a GPS device is usable once converted to a file in GPX. Numerous third-party and GPS manufacturer utilities have been developed to perform this conversion. GPX is an open format and can describe waypoints, routes, and tracks for use with mapping software.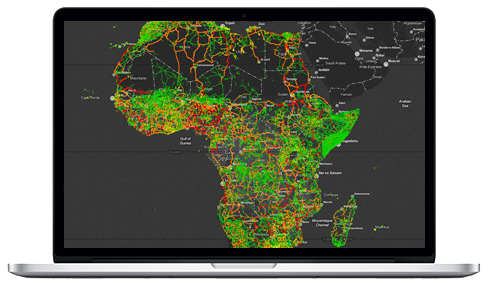 Waypoints, Routes, and Tracks

Waypoints are points that the GPS user records manually, often specifying a name, to mark locations on the map.

Routes are points the GPS device used to navigate to a specified location. Routes are rendered as linear features.

Tracks are points the GPS device recorded automatically at a periodic interval. Tracks are rendered as linear features.
Benefits of GPX
Enables exchange of data with a growing list of programs for Windows, MacOS, Linux, Palm, and PocketPC.
Can easily be transformed into other file formats using a simple webpage or converter program.
Based on popular XML format.
Easily Import into MapLarge to create beautiful visuals including detailed maps, charts, and analytics.